What is the Gospel of Jesus Christ? Take 10 minutes to see what the Bible says…
Click here when you are finished watching the video
If you know that you are a sinner and want to spend eternity in Heaven, you must personally receive Jesus Christ as your Savior. The Bible teaches this is the only way we can ever hope to get into Heaven. Let's look at two more scripture verses.
That if thou shalt confess with thy mouth the Lord Jesus, and shalt believe in thine heart that God hath raised him from the dead, thou shalt be saved. For with the heart man believeth unto righteousness; and with the mouth confession is made unto salvation.—Romans 10:9-10
But as many as received him, to them gave he power to become the sons of God, even to them that believe on his name.—John 1:12
Receiving Jesus Christ as your personal Savior means to trust Him and depend totally on Him for your salvation. You must believe that He is God, that He came into this world as a human being, that He died for your sins, was buried and rose from the dead according to the Scriptures. You receive Jesus Christ by faith, calling upon Him in prayer to come into your heart, forgive you of your sin, and give you eternal life.
The following is a sample prayer. There's no magic in the words. It's what goes on in your heart as you pray that brings you the forgiveness of God. God knows our hearts better than we do. Afterall, He created us and He knows us. Right now, as you begin to pray to receive God's gift of salvation, He is examining your heart to make sure you mean what you are saying.
Jesus saith unto him, I am the way, the truth, and the life: no man cometh unto the Father, but by me.—John 14:6
Prayer of Faith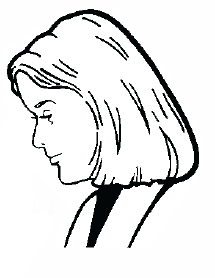 Dear Lord Jesus, I know that I am a sinner and I deserve to die and go to hell. But I believe that you died on the cross for my sins. I am trusting you to be my Savior. Please forgive of all of my sins completely and forever. Come into my heart and save me. Thank you for forgiving my sins and giving me eternal life. In Jesus Name, Amen.
If you've just prayed that prayer with serious intent, you've just become what the Bible calls Born-again. Jesus has taken away your sins completely and forever. But what does that mean? What sins did He forgive? All of them! All of your sins in the past, all of the sins that you may have thought about or did today and all those that you won't even do or think about until sometime in the future. You might be wondering, how can Christ forgive future sins? Because He's God. When He died on the cross 2,000 years ago He said, "It is finished." What is finished? His work for the salvation of mankind for all eternity. All of your sins were future to Jesus back then, yet His death on the cross is the all sufficient substitutionary atonement to appease God's Holiness and Righteousness for all of mankind for all of eternity. It is His free gift to you because He loves you perfectly.
So, if you did just pray that prayer with intent, Congratulations!, you've just become a child of God and are promised a home in Heaven when you die. Think of this as a first step, but what comes next?
For we are his workmanship, created in Christ Jesus unto good works, which God hath before ordained that we should walk in them.—Ephesians 2:10
Our good works have nothing to do with securing our salvation. It is a gift from Jesus. However, once we are saved, God wants our lives to produce good works. Here are a few things that God wants you to do now that Christ is your personal Savior: