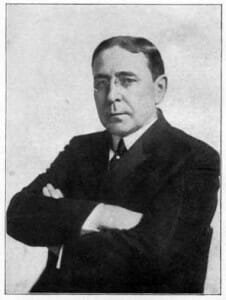 We live in total dependence on God because, as believers, we sense our insufficiency throughout our lives. As long as we feel that insufficiency and depend upon God, we'll pray without ceasing. Still, we also know we are the beneficiaries of tremendous blessings from God. That's the very reason Paul instructed the Thessalonians to rejoice always and give thanks in everything in their unceasing prayers.
"Rejoice evermore. Pray without ceasing. In every thing give thanks: for this is the will of God in Christ Jesus concerning you."—1 Thessalonians 5:16–18
These verses reflect a beautiful balance in our communion with God. While we offer specific prayers for our needs and those of others, we can rejoice and give thanks at the same time—not just for His specific answers, but also for the abundant blessing He pours out to us each and every day.
Praying for the Right Things
When you pray, what do you typically pray for? If there were a survey taken in churches today on the topics most often prayed for, we would most likely discover that most prayers are often misdirected, shortsighted and selfish. We typically pray for health, happiness and success. We pray for personal comfort. We pray for solutions to remedy all the physical problems of life, such as healing, a place to live, a job, a car, a husband, a wife, our children, a promotion, more money, and so on. As important as these things are (especially to the people in need), in some respects they are very low on God's priority list. Jesus said we are not to be anxious about what we eat, drink or wear when we know God supplies them all.
Therefore I say unto you, Take no thought for your life, what ye shall eat, or what ye shall drink; nor yet for your body, what ye shall put on. Is not the life more than meat, and the body than raiment?—Matthew 6:25
But my God shall supply all your need according to his riches in glory by Christ Jesus.—Philippians 4:19
Our priority must be God's priority—the advancement of God's kingdom.
But seek ye first the kingdom of God, and his righteousness; and all these things shall be added unto you.—Matthew 6:33
Paul knew what was important in the Christian life. His prayers for the saints are striking for their exclusive focus on spiritual concerns. One of his prayers in particular stands out for its simplicity and its depth:
Wherefore also we pray always for you, that our God would count you worthy of this calling, and fulfil all the good pleasure of his goodness, and the work of faith with power:—2 Thessalonians 1:11
Paul often focused his prayers on the issues that would abound to the spiritual benefit of the saints. Here he has three wishes for the Thessalonians: worthiness, fulfillment, and powerful service.
Paul knew that only prayer could obtain most of what he desired for the saints. He didn't turn to human ingenuity or some church program; he turned to God. Paul was a faithful shepherd who taught God's people the importance of obeying His commands whenever and wherever he could. But that in itself that was never enough—he always turned to God, who alone could prompt obedience in His people. God desires to sanctify His people, and that was Paul's desire as well. That's why he prayed for what God wanted to accomplish in His people's lives.
If you want to pray for one another, don't pray for the physical necessities only—make it your priority to pray for the important spiritual issues of life because they are of the greatest concern to God. His ultimate purpose is to conform us to the image of Jesus Christ. The little tests and trials in life are important only as they reveal our greater spiritual need. God is most concerned about our response and attitude toward events that occur in our lives.
For Paul, and for any mature Christian, prayer is a permanent state of mind by which the promises and purposes of God, the spiritual well being of His people, the advancement of His Gospel and the growth of His church are passionately desired. What concerns the Lord must concern us if we truly desire to glorify Him in our lives.
Our Challenge
How important is faithfulness in prayer? Dr. John Wilbur Chapman was a Presbyterian evangelist in the late 19th Century. Dr. Chapman often told of his experience when, as a young man, he went to become pastor of a church in Philadelphia. After his first sermon, an old gentleman said to him, "You're pretty young to be pastor of this church. But you preach the Gospel, and I'm going to help you all I can."
Dr. Chapman thought, "Here's a crank."
But the man continued: "You are not a very strong preacher, I'm going to pray for you that you may have the Holy Spirit's power upon you. Two others have covenanted to join with me in prayer for you."
Dr. Chapman said, "I didn't feel so bad when I learned he was going to pray for me. The 3 became 10, the 10 became 20, and 20 became 50, the 50 became 200 who met before every service to pray that the Holy Spirit might come upon me. I always went into my pulpit feeling that I would have the anointing in answer to the prayers of those who had faithfully prayed for me. It was a joy to preach! The result was that we received 1,100 into our church by conversion in three years, 600 of whom were men. As many as 300 joined at one given time! It was the fruit of the Holy spirit in answer to prayer!"
Dr. Chapman also wrote many of our most beloved hymns including One Day When Heaven (One Day):
One day when heaven was filled with His praises,
One day when sin was as black as could be,
Jesus came forth to be born of a virgin,
Dwelt amongst men, my example is He.

Living, He loved me; dying, He saved me;
Buried, He carried my sins far away,
Rising, He justified freely forever;
One day He's coming, Oh, glorious day!