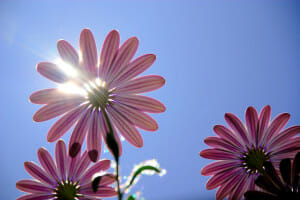 Jesus' earthly ministry was remarkably brief, barely three years long. Yet in those three years, as must have been true in His earlier life, He spent a great amount of time in prayer. The Gospels report that Jesus habitually rose early in the morning, often before daybreak, to commune with His Father. In the evening He would frequently go to the Mount of Olives or some other quiet spot to pray, usually alone. Prayer was the spiritual air that Jesus breathed every day of His life. He practiced an unending communion between Himself and the Father.
He urged His disciples to do the same. He said:
Watch ye therefore, and pray always, that ye may be accounted worthy to escape all these things that shall come to pass, and to stand before the Son of man.—Luke 21:36
The early church learned that lesson and carried on Christ's commitment to continual, unceasing prayer. Even before the Day of Pentecost, the 120 disciples gathered in the Upper Room
These all continued with one accord in prayer and supplication, with the women, and Mary the mother of Jesus, and with his brethren.—Acts 1:14
That didn't change even when 3,000 were added to their number on the Day of Pentecost:
And they continued stedfastly in the apostles' doctrine and fellowship, and in breaking of bread, and in prayers.—Acts 2:42
When the apostles were led to structure the church so that ministry could be accomplished effectively, they said:
But we will give ourselves continually to prayer, and to the ministry of the word.— Acts 6:4
Throughout his life, the Apostle Paul exemplified this commitment to prayer. Read his epistles and you'll discover that praying for his fellow believers was his daily practice. To the Roman believers he said:
For God is my witness, whom I serve with my spirit in the gospel of his Son, that without ceasing I make mention of you always in my prayers;—Rom. 1:9–10
Other examples of Paul's commitment to prayer include:
I thank my God always on your behalf, for the grace of God which is given you by Jesus Christ;—1 Corinthians 1:4
Giving thanks always for all things unto God and the Father in the name of our Lord Jesus Christ;—Ephesians 5:20
Always in every prayer of mine for you all making request with joy,—Philippians 1:4
We give thanks to God and the Father of our Lord Jesus Christ, praying always for you,—Colossians 1:3
We give thanks to God always for you all, making mention of you in our prayers;—1 Thessalonians 1:2
We are bound to thank God always for you, brethren, as it is meet, because that your faith groweth exceedingly, and the charity of every one of you all toward each other aboundeth;—2 Thessalonians 1:3
Wherefore also we pray always for you, that our God would count you worthy of this calling, and fulfil all the good pleasure of his goodness, and the work of faith with power:—2 Thessalonians 1:11
I thank my God, making mention of thee always in my prayers,—Philemon 4, (AV)
His prayers for believers often occupied him both "night and day"
Night and day praying exceedingly that we might see your face, and might perfect that which is lacking in your faith?—1 Thessalonians 3:10
I thank God, whom I serve from my forefathers with pure conscience, that without ceasing I have remembrance of thee in my prayers night and day;—2 Timothy 1:3
Because he prayed for them so continually, Paul was able to exhort his readers to pray that way as well. He urged the Thessalonians to:
Pray without ceasing.—1 Thessalonians 5:17
He commanded the Philippians to stop being anxious and instead:
Be careful for nothing; but in every thing by prayer and supplication with thanksgiving let your requests be made known unto God.— Philippians 4:6
He encouraged the Colossians to:
Continue in prayer, and watch in the same with thanksgiving;— Colossians 4:2
Rejoicing in hope; patient in tribulation; continuing instant in prayer;—Romans 12:12
And to help the Ephesians arm themselves to combat the spiritual darkness in the world around them, he said:
Praying always with all prayer and supplication in the Spirit, and watching thereunto with all perseverance and supplication for all saints;—Ephesians 6:18
Unceasing, continual prayer is essential to the strength of a believer's relationship to the Lord and his or her ability to function in the world.