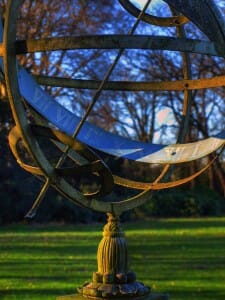 What is the best time of day to pray? The Scriptures show people praying:
Three Times a Day
"Now when Daniel knew that the writing was signed, he went into his house; and his windows being open in his chamber toward Jerusalem, he kneeled upon his knees three times a day, and prayed, and gave thanks before his God, as he did aforetime."—Daniel 6:10
In the Evening
And it came to pass at the time of the offering of the evening sacrifice, that Elijah the prophet came near, and said, LORD God of Abraham, Isaac, and of Israel, let it be known this day that thou art God in Israel, and that I am thy servant, and that I have done all these things at thy word.—1 Kings 18:36
Before Meals
And he commanded the multitude to sit down on the grass, and took the five loaves, and the two fishes, and looking up to heaven, he blessed, and brake, and gave the loaves to his disciples, and the disciples to the multitude.—Matthew 14:19
After Meals
When thou hast eaten and art full, then thou shalt bless the LORD thy God for the good land which he hath given thee.—Deuteronomy 8:10
At the Ninth Hour (3 P.M)
Now Peter and John went up together into the temple at the hour of prayer, being the ninth hour.—Acts 3:1
At Bedtime
Stand in awe, and sin not: commune with your own heart upon your bed, and be still. Selah.—Psalm 4:4
At Midnight
And at midnight Paul and Silas prayed, and sang praises unto God: and the prisoners heard them.—Acts 16:25
Day and Night
And she was a widow of about fourscore and four years, which departed not from the temple, but served God with fastings and prayers night and day.—Luke 2:37
And shall not God avenge his own elect, which cry day and night unto him, though he bear long with them?—Luke 18:7
Often
And they said unto him, Why do the disciples of John fast often, and make prayers, and likewise the disciples of the Pharisees; but thine eat and drink?—Luke 5:33
When They're Young
Wilt thou not from this time cry unto me, My father, thou art the guide of my youth?—Jeremiah 3:4
When They're Old
In the first year of Darius the son of Ahasuerus, of the seed of the Medes, which was made king over the realm of the Chaldeans; In the first year of his reign I Daniel understood by books the number of the years, whereof the word of the LORD came to Jeremiah the prophet, that he would accomplish seventy years in the desolations of Jerusalem. And I set my face unto the Lord God, to seek by prayer and supplications, with fasting, and sackcloth, and ashes:—Daniel 9:1–3
When They're in Trouble
And they said unto him, Thus saith Hezekiah, This day is a day of trouble, and of rebuke, and blasphemy: for the children are come to the birth, and there is not strength to bring forth. It may be the LORD thy God will hear all the words of Rabshakeh, whom the king of Assyria his master hath sent to reproach the living God; and will reprove the words which the LORD thy God hath heard: wherefore lift up thy prayer for the remnant that are left.—2 Kings 19:3–4
Every Day
Be merciful unto me, O Lord: for I cry unto thee daily.—Psalm 86:3
And Always
And he spake a parable unto them to this end, that men ought always to pray, and not to faint;—Luke 18:1
Pray without ceasing.—1 Thessalonians 5:17
Prayer is fitting at any time, in any posture, in any place, under any circumstance, and in any attire. It is to be a total way of life—an open and continual communion with God. After having embraced all the infinite resources that are yours in Christ, don't ever think you're no longer dependent on the moment-by-moment power of God.