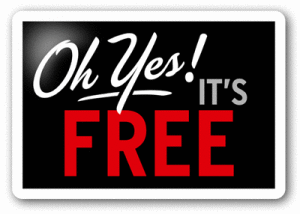 Earlier this week I received an email from a cynical woman. A cynical person is contemptuously distrustful of human nature and motives. This is a person who believes that human conduct is motivated primarily by self-interest. How do I know this woman is cynical? Let me explain the circumstance and see if you agree.
I frequently browse the different LinkedIn groups to which I belong. Wherever possible, I answer questions people post in those groups. On the day under discussion, I happened to be browsing questions in the WordPress group. A young woman (judging from her photo) asked a question about a source for WordPress training. From the tone of her post I perceived that she was frustrated by her search for quality training. Most of the answers prior to mine were book recommendations. I decided to answer privately.
Recently, as a service to my web patrons, I added high quality video training sessions for WordPress. I sell the training for $1.00 per module for a total of $17.00. Not a bad price, when you consider that you're getting almost 78 minutes of excellent, easy to follow tutorials, right? So I took compassion on this woman's plight and wrote her to offer a free training account. Her reply?
…although nothing is usually free, is there a catch?
This sounds like cynicism to me. Does it to you? She didn't trust my free offer, perhaps wondering if I had some nefarious purpose behind it. This got me to thinking. Why don't more people accept the free gift of salvation from Jesus Christ? The Bible clearly teaches that salvation—eternal life in heaven—is a free gift from Jesus. There's nothing we can ever do to be good enough to earn it on our own accord. Jesus freely offers it to all who will accept it.
I believe it's because as humans, we've grown accustomed to being cynics. By definition, cynicism is a contemptuous distrust of human nature and motives, not Godly nature and motives which are always Pure and Holy. But as humans, we extend our cynicism to God and treat him as though He were just another human being, which He is not. Even though Jesus is a perfect human being, He is still our perfect God. As such, He is beyond the temptation of human nature and motives. When He says something is free, He means it with no strings attached! There's no catch involved!
It's easy to understand why people are cynical of other people. Jeremiah 17:9 says, The heart is deceitful above all things, and desperately wicked: who can know it? God's Word is talking about the human heart in this passage, not God's heart. Here are a couple of other verses to ponder:
As for God, his way is perfect: the word of the LORD is tried: he is a buckler to all those that trust in him.—Psalm 18:30, (AV)
Every good gift and every perfect gift is from above, and cometh down from the Father of lights, with whom is no variableness, neither shadow of turning.—James 1:17, (AV)
God's gift of salvation is a perfect gift that comes from above. When you think about a gift, when does it actually become yours? Every year many of us celebrate some occasion where we might present a gift to another. As we search for the perfect gift, something that will be cherished by the other person, we put a lot of love and thought into its selection. Don't we?
After you've done all this shopping and have selected the perfect gift, it's time to give the gift to your loved one. You wrap it up nicely and make it look real pretty. Maybe you put a bow on it and express the perfect sentiment in the card. You actually experience a little excitement as you prepare to present your gift to its intended recipient and imagine the look on their face and the joy they will experience when they open it.
But something happens when you arrive at their house. You walk through the front door carrying this beautiful gift. You go to hand it to the celebrant and they turn and walk away, never acknowledging the present you've prepared for them. You follow them around for a little while and say, I have this gift for you. Again and again, they walk away from you, never accepting the gift that you've worked so hard and sacrificed for. They just don't believe that something so wonderful could be theirs for free. How does that make you feel?
Isn't it the same with God? He sent His only begotten son, Jesus Christ, to take the penalty of our sins onto Himself and die in our place on Calvary. Jesus is God's gift to us. And God is sitting on His throne in Heaven offering this gift of Jesus Christ as the atonement for our sins. It's completely free for the taking. There's no catch!! How do you think it makes God feel when we turn our backs on the gift and refuse to accept it?
Don't be cynical when it comes to God. His conduct is not motivated by self-interest. His conduct is motivated by His love interest in us. He wants us to receive the best He can offer. Accept His gift today. Tomorrow may never come.