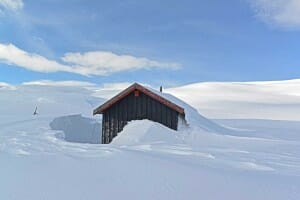 Growing up in the Northeast teaches you at least one thing, how to get around in the snow. When a good winter nor'easter blows through New Jersey or Connecticut, it could dump several feet of snow on the ground. Of course, just as you finish shoveling out your driveway, the snow plow comes down the street and blocks it right up again. I miss those good ol' days!
That's what I thought anyway until we got 5" of snow in Raleigh today. We've been living here for 3 years and this is the first time we've had any accumulation. We had a light dusting in the past and even in a light dusting, the state virtually shuts down. There are 870 closings and delays listed on www.wral.com, the local news channel website. Almost all of the churches cancelled both services tomorrow. I've never seen anything like it.
In New Jersey, I worked outside in blizzards when I was a paramedic. Snow never stopped us. In Connecticut, closing a church on Sunday because of the snow is unheard of, even if the Pastor preaches to an empty congregation.
Here in North Carolina it's different. I don't think I've ever seen a snow plow. I'm sure they have them, but I've never seen one. Maintenance crews begin spraying brine to prevent icing on the roads in the face of a winter storm warning. Spraying brine? I'm sure that's really effective considering most of the roads are iced over.
Listening to the weather report a little while ago, the meteorologist said this mess is going to be with us for a few days. The temperatures are going to warm up Monday and we're going to have rain on Tuesday. I suppose the hope is that the snow will all wash away.