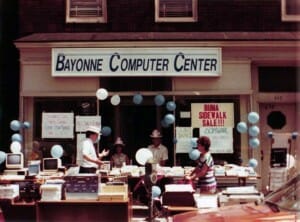 One of Jesus' most will-known messages, found in Matthew 5 and Luke 6, is commonly referred to as the Sermon on the Mount. A portion of that message, known as the Beatitudes, is found in Matthew 5:3–12 and Luke 6:20–23. The term "beatitude" does not appear in the Bible. It derives from the Latin
beatitudo
which literally means "blessedness." The theological and ethical concept of "beatitude" has long been understood to mean a sense of well-being before God's presence.
The derivative terms "happy is" and "blessed is" are commonly found in the Psalms (used 26 times) and Proverbs (8 times). They are also used in other OT books. These beatitudes are pronounced upon the person who is righteous, having faith and hope in God. They are signs of a life lived in fellowship with the Lord, in the experience of forgiveness, and in the love and favor of God. The person so blessed is in touch with the fruitfulness of the Creator himself. Such a one lives a fulfilled life, a life as God intended it to be lived before him. Only God can bless, for he alone is holy. So when the Scriptures speak of humans "blessing" God, the term has another connotation, that of acknowledgment of God's mercy, forgiveness, love, and glory.
Sometimes though, blessings don't always arrive in ways that we think or desire that they should. Consider the following verses:
Blessed are they which are persecuted for righteousness' sake: for theirs is the kingdom of heaven. Blessed are ye, when men shall revile you, and persecute you, and shall say all manner of evil against you falsely, for my sake. Rejoice, and be exceeding glad: for great is your reward in heaven: for so persecuted they the prophets which were before you.—Matthew 5:10–12
Blessed are ye, when men shall hate you, and when they shall separate you from their company, and shall reproach you, and cast out your name as evil, for the Son of man's sake. Rejoice ye in that day, and leap for joy: for, behold, your reward is great in heaven: for in the like manner did their fathers unto the prophets.—Luke 6:22–23
I've personally experienced this type of blessing often since Christ saved me in 1976. Each time, it has served to increase my faith and determination to serve our Lord with greater resolve. And while I don't remember the details of every one of these opportunities, there are a few that have been indelibly etched into my mind.
The first time came when I was working as a Paramedic at the Jersey City Medical Center. After experiencing salvation, I became an enthusiastic Bible student and sharer of God's Word. One verse that caught my attention is Proverbs 11:30:
The fruit of the righteous is a tree of life; and he that winneth souls is wise.
One night I was working the graveyard shift and started sharing the Gospel with my co-workers. At one point, they physically grabbed me and lifted me above a wall that was just outside of the ambulance garage. On the other side of the wall was a 30-foot drop onto bedrock. They told me that if I didn't put the Bible away and stop talking to them about God, they would throw me over the wall onto the bedrock floor. I never expected my co-workers to react so violently to my inexperienced attempts to share the Gospel with them.
Another blessing came in 1985 when I co-owned Bayonne Computer Center with a business partner, Chet Szymanski. We had just received a significant financial blessing with our sales and wanted to celebrate what the Lord had done for us. We had an old sign in the back of the store with removable letters. I decided to hang it in our front window with the phrase, "Praise Jesus, for He is Lord!" A few days after hanging the sign, we were awakened by the police who had responded to our burglar alarm. Someone had thrown a metal garbage can through the plate glass window on the side of the store where I had hung the sign. Luckily, the insurance company covered the vandalism and replaced our window.
A week or two later, there was an instant replay of the broken window incident. Again, in the middle of the night we were awakened by the police. The same window had been smashed, again with a garbage can. We covered it with the plywood we stored in the back room after the first incident. This time though, the insurance company wouldn't cover it. It cost over $600 to replace the pane of glass. The next day, I moved the sign from the window and placed it on the wall in the back of the store.
Soon after the broken glass incidents, we received hate mail. An anonymous letter arrived from someone identifying himself as a local Jewish merchant. He said he was offended by our use of Jesus' name and demanded that we remove the sign permanently. We never did find out who sent the letter, but wished he had the courage to speak to us directly. There was a small office supply store a few blocks up Broadway that was owned by Orthodox Jews. They frequently displayed their Star of David and holiday decorations. I often wondered how they would respond if they ever got a letter demanding the removal of their religious icons. We left our sign up in the back of the store.
Months later, we discovered that the man who lived in the apartment above our store was the one who smashed our windows. He struggled with alcoholism and admitted that on both occasions he was drinking heavily the nights he threw the garbage cans through our plate glass. He was angry with God and felt the sign was "rubbing it in his face," whatever "it" was. We forgave him and moved on.
What I learned from these experiences is that as we continue to grow in our Christian lives, we will encounter various forms of prejudice and persecutions. We should not be afraid when these blessings come, but embrace them, ask the Lord for strength, and trust in Him to deliver us.